February 26, 2020 - The SIXTY 7 has been nominated for Multihull of the Year!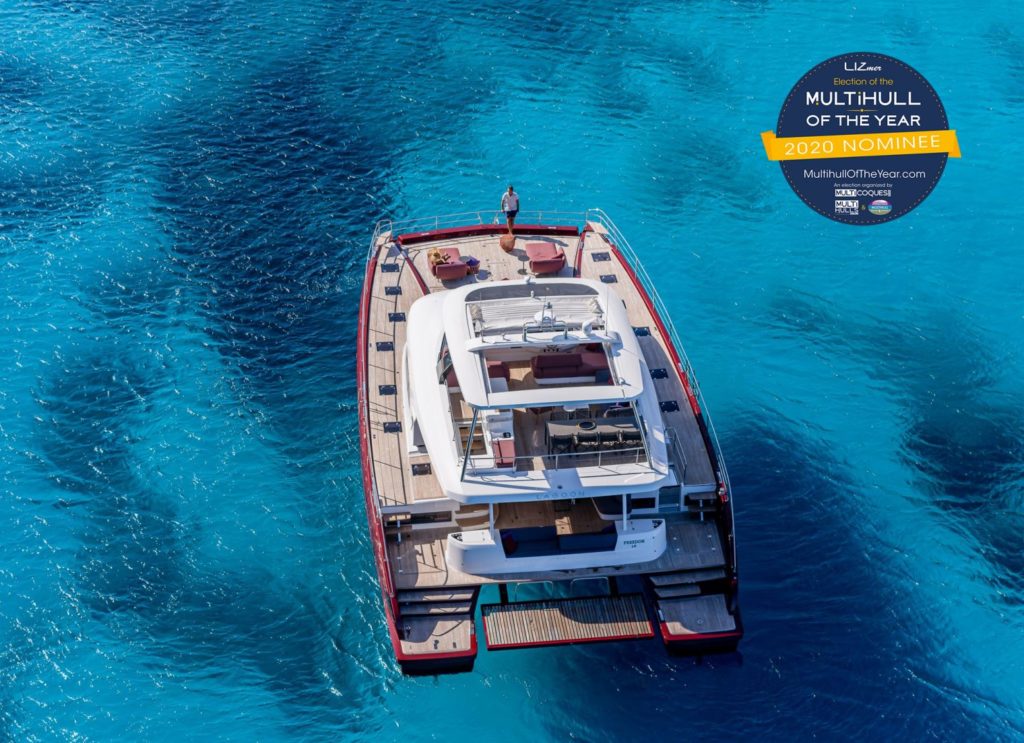 Multihulls World magazine, in partnership with the International Multihull Show, is organizing the election of the Multihull of the Year 2020. This election includes four different categories: Less than 40 feet, 40 to 50 feet, Over 50 feet and Power Multihulls.
We'd like to point out that this year, a catamaran synonymous with freedom, pleasure and elegance that has been nominated in the category of power multihulls: the SIXTY 7.
The SIXTY 7 needs your vote to win this award! So if, like us, you think she deserves this award, don't hesitate to vote!
To vote, simply choose one boat per category and fill in your email address.
The results will be announced at the International Multihull Show in April 2020.
Source: https://www.cata-lagoon.com