Lagoon 42 : A sleek, modern design.
This new member of the Lagoon family has style and a strong personality.
While keeping a family resemblance and retaining the main features of the latest generation of Lagoons, it shows us a new path: unhurried evolution, a new "organic" approach, in search of harmony between living space and man.
An elegant silhouette, flowing curves which, by virtue of a noticeable acceleration of the lines in the bows and in the new coachroof design, emphasise the powerful and dynamic nature of this new model… A VPLP design naturally, a guarantee of performance under sail! (in vidéo)
–> (In vidéo) First Lagoon 42 delivered in Middle East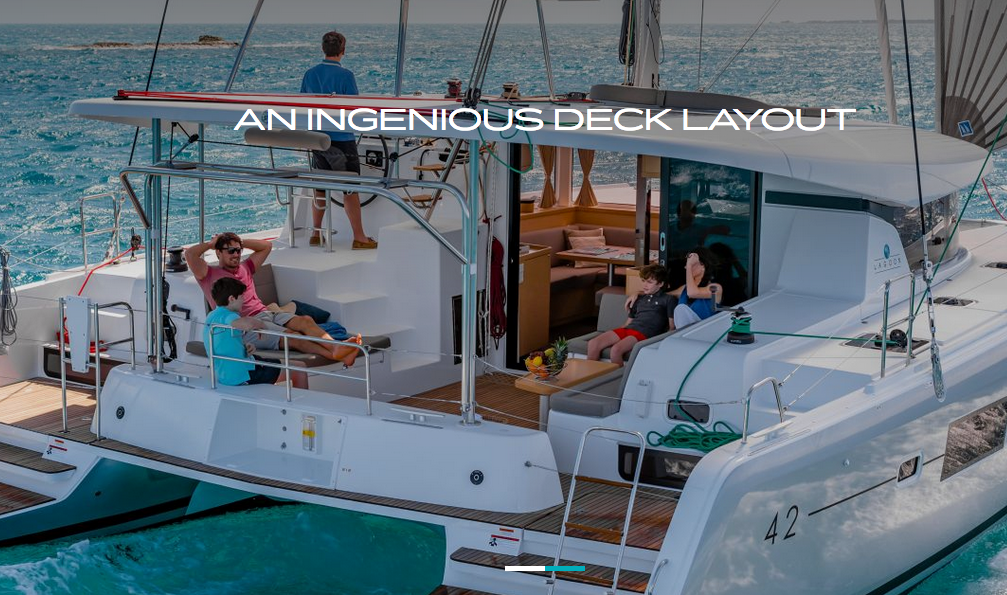 Lagoon 52F : luxurious and contemporary