January 16, 2021 - Tan Services host the Lagoon cup 2nd edition with the support of the DOSC (Dubai Offshore Sailing Club)
On December 18th & 19th, Tan services was happy to host the Lagoon cup 2nd edition with the great logistic support of the iconic sailing club in Dubai: DOSC (Dubai Offshore Sailing Club)
This year, 30 boats attended with 8 multihulls & 22 mononhulls : almost 3 times more than the 1st edition!
Let us share the journey!
9 am – a nice French croissant & coffee to start, briefing on the race to reach the Moon… Moon Island, a distribution of nice Lagoon goodies to be ready to sail in style and well protected with Lagoon turquoise caps, NIU bottles for hydration and the essential sunblock, all wrapped in Sunbrella-Lagoon tote.
Participants were anxious to go!
10 am sharp – start for the 35 nautical mile friendly race was given from DOSC.
Weather conditions : "no wind" but a warm smile on each face, which was the most important! Plan B : sailors learned how to make the most of their engines.
It was a beautiful ballet of monohulls, catamarans, trimarans from 22 feet to 100 feet, with an interesting combination of experienced racers and 'this is my first race' owners in Dubai waters.
5 pm – everybody had anchored at Moon Island and for the first time in history, Moon Island was hosting more sailing boats than motor boats.
The 100 participants – a great mix of expats and locals – volunteered for a beach clean-up.

6: 30 pm – Dubai offered us a magical sunset from gold to deep reds.
7 pm – time to gather on the beach to share sailing experiences, tactics around a tasty BBQ and a comfy campfire under the stars.
9 pm – bedtime stories with Adib Sawaya who enchanted the audience with his 3 years solo journey around the world on a Bavaria 49; this very man just started sailing 7 years ago.
10 pm – with head full of images, time to sleep to be in full shape for the race back to DOSC.
December 19th, finally fair winds 12 knots 120 degrees for the cruise back and time for prize ceremony.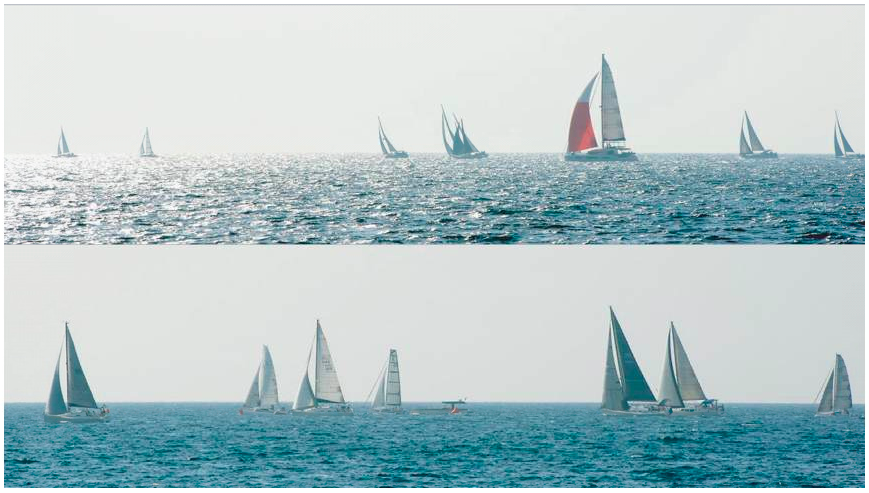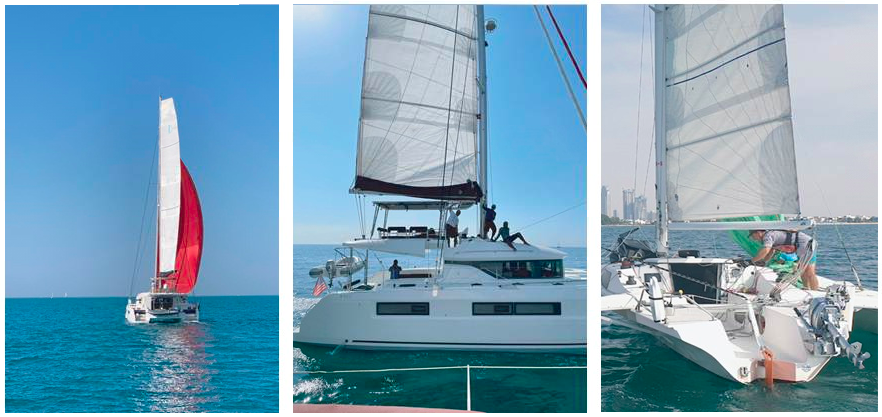 5 pm – First prize for Lagoon category – a Lagoon 50 mock up – went to Sheikh Suhail on Shog Dubai – Lagoon 50, followed by Jen & Rod our iconic Australian couple on Long Reach – Lagoon 450 S, 3rd prize to HE Khaled on Ocean Suite – Lagoon 50 as well. First prize all categories was for Mitch, sailing on a 28 feet trimaran and the lucky winner of a brand new Highfield tender.
Many other prizes were offered to the different category winners.
Special thanks to the Al Jawarah for the splendid cup awards, to Creed, to Phytoderma, to Salt restaurant, to CNB to have made this day even more special!
A big thank you again to DOSC team: Jacky, Mitch & Kate.

Actually, the best reward was certainly having met new friends, sailing partners and for Tan Services the joy of seeing all participants having fun sailing together whatever their sailing background, their culture all united by their love for Sea and Winds.
By aiming to the Moon (island), we reached the stars!
Save the date for the 3rd edition- December 2021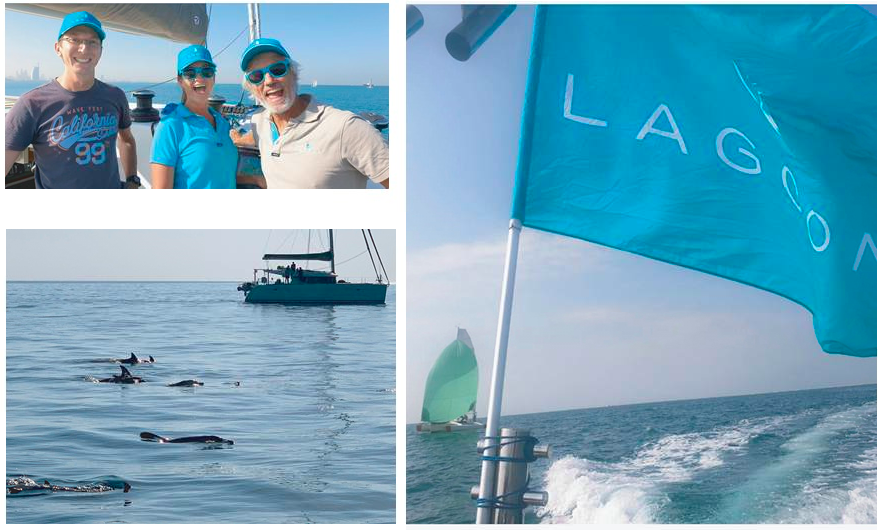 CLICK ON BELOW VIDEO