July 14, 2020 - Happy French National Day – 2020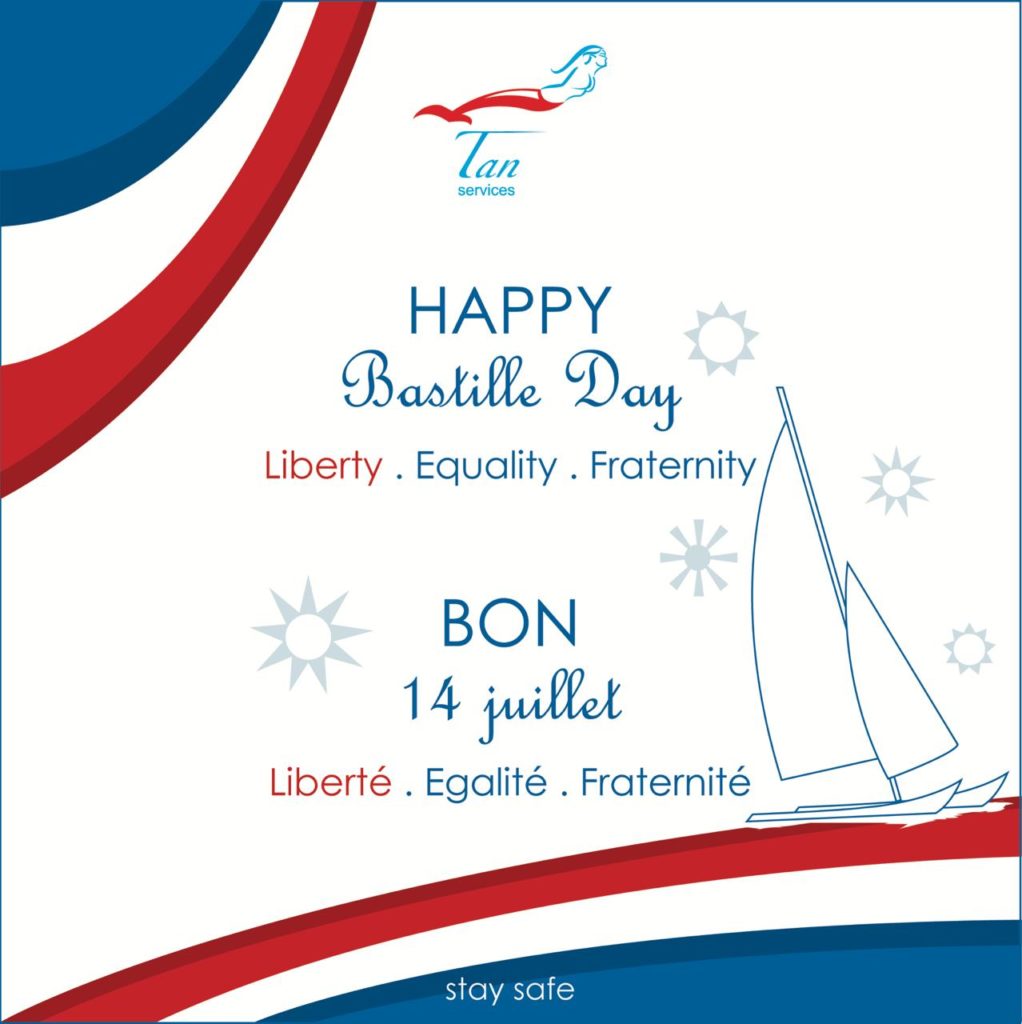 Normally France marks its Fête nationale with a military parade on the Champs-Élysées, fireworks and fire station balls.
However, this year is going to be a little different due to the coronavirus pandemic.
The parade is being replaced with a far smaller ceremony at the Place de la Concorde, which will celebrate the frontline workers and care staff who have been helping tackle Covid-19.
This will be the first year without a parade since the end of the Second World War.