February 11, 2018 - The SEVENTY 8 from every angle!
Get on board the SEVENTY 8 from your sofa, thanks to a 360° tour! We offer you a walk through the motor yacht's areas to discover the layout and the divine finishing touches of this exceptional unit!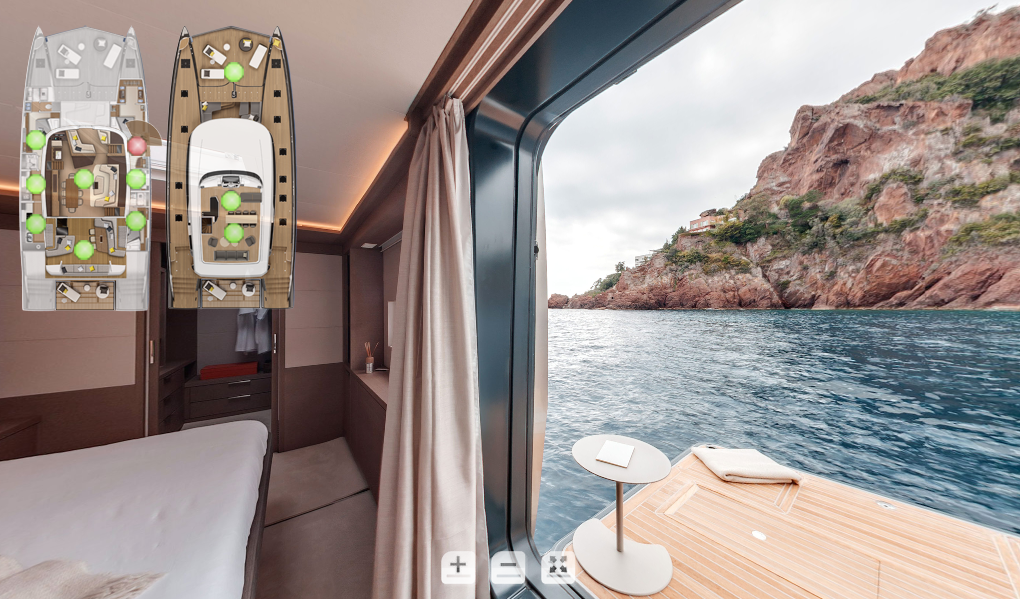 This virtual tour gets you a panoramic view of the boat, as you were on board for real. You can choose your point of view thanks to a boat's plans (upper-left hand corner). Click on the area of your choice (thanks to the green spots). Use your pointer to move to the right, left, top and down. If you would like to zoom in a detail, you can use the buttons + and – located down the screen. Throughout your tour, arrows will appear on the screen and will enable you to access different yacht's areas!
Enjoy your tour on board the SEVENTY 8!
Source : www.cata-lagoon.com