June 26, 2019 - 8 ways to prepare your trip to a boat show
1 / WHICH BOAT SHOWS SHOULD YOU ATTEND?
Take your time and choose the boat shows (in-water or ashore) you are interested in according to dates, sites and the boats on show. It is worth noting that boat shows are generally held in attractive places, so that you can combine business with pleasure.
In-water boat shows are an opportunity to see the boats in their sea surroundings and enjoy a day out in the open air. When you have made your choice, add the dates to your calendar.
2 / WHY YOU SHOULD BOOK YOUR TICKETS IN ADVANCE
It is best to book your tickets on the boat show sites, as ticket sales open three to four months before the start of the boat show. The advantage is that you can enter the boat show immediately, skipping the queue. You may also get a good price if you buy your tickets online. 
3 / HOW TO ORGANISE YOUR BOAT SHOW SCHEDULE
To make sure you get to see everything you wanted, plan your visit according to your priorities. List the sailing yachts or motorboats you would like to see and especially the ones being premiered by various brands. Depending on the number of boats you want to see, work out how many days you would like to stay. Do not forget the night openings, which are more relaxed than daytime visits.
4 / WHEN TO ORGANISE YOUR TRIP ?
For greater peace of mind, organise your trip a few weeks before you leave. Choose your method of transport (car, train, plane, etc.) and if you would like continue your stay, remember to book your accommodation nearby in advance. If you are coming by plane or train, shuttles are available to make it easier for visitors to get to the boat show. You will find information about these on the boat show website in the city where the event is taking place. Last of all, make sure you know when the boat show opens and closes, since you will find that time flies when you are enjoying yourself!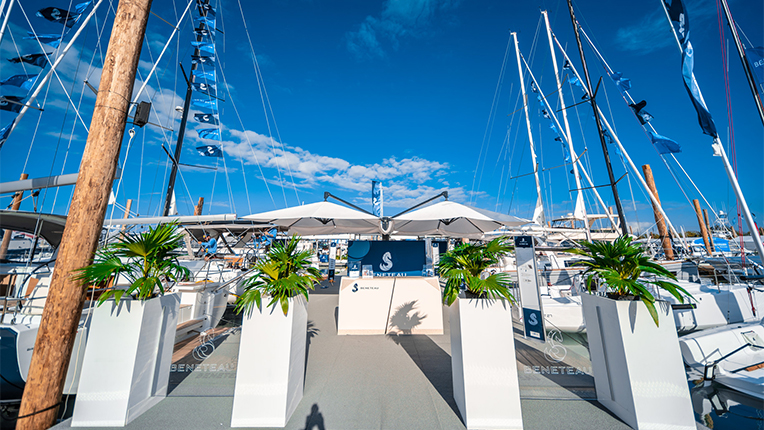 5 / WHAT YOU SHOULD DO TO VISIT A BOAT'S INTERIOR OR FOR A BOAT TRIAL
We recommend that you contact a dealer in your boating zone, to book an appointment for a personalized guided tour of the boats you want to see. This appointment can be made before or at the show. Remember to wear flat shoes and if you have planned a sea trial, remember to bring along a wind cheater and some warm clothes!
6 / WHAT OTHER INFORMATION SHOULD YOU CONSIDER 
These events are also a chance to get away from it all and immerse yourself in the boating community. There will be lots of good company and good humour, you will enjoy the content of the workshops, lectures and round tables throughout the boat shows.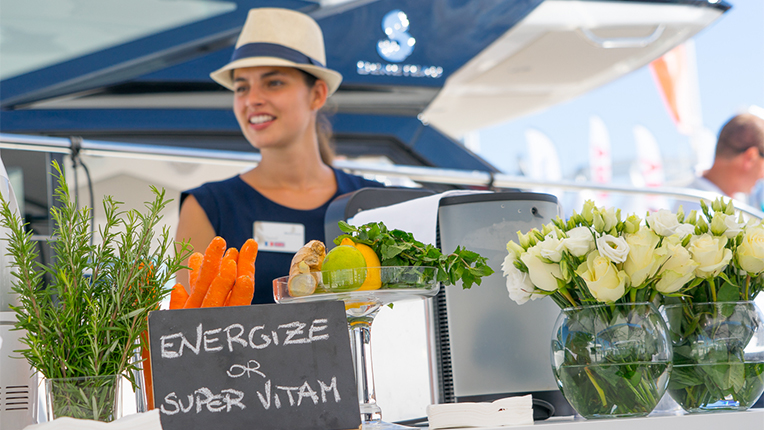 7 / HOW TO KEEP UP TO DATE
To keep up to date with the latest news about interesting boating events, subscribe to the newsletters or follow them on the social media. If you are a BENETEAU boats fan, then follow us on Facebook ou Instagram !
8 / ON THE BIG DAY
Make the most of your day ! A last word of advice – boat shows often require that you change halls, so it is best to carry extra clothing to avoid getting cold when you leave the heated spaces. If the boat show is outside, watch out for the sun. Remember to bring along a cap, sun block and water. Finally, boats may be shown from a relatively high stand at some shows, so if you have children with you, please keep an eye on them.
Enjoy your visit! 
Source : https://www.beneteau.com